Glass is a crucial part of any vehicle. It allows the driver and passengers to see their surroundings. It provides a barrier to block rain, wind, dirt, and snow. Auto glass provides a structural component to the vehicles' body strength. Especially important in vehicle rollovers. A compromised windshield puts everyone in the vehicle at a much higher risk of injury or worse.
TnT Autobody & Customizing can handle all your auto glass requirements. Windshield replacement is more complicated on today's vehicles. Many vehicles have radar, lidar, cameras, and rain sensors operating through the windshield. Replacement of windshields on these vehicles requires specific training. The windshields are no longer just generic glass. The sensors must be recalibrated to ensure proper functioning. Our staff keeps current on all installation and calibration techniques. When we install your new windshield. It will be done right the first time. You won't need to bring it back.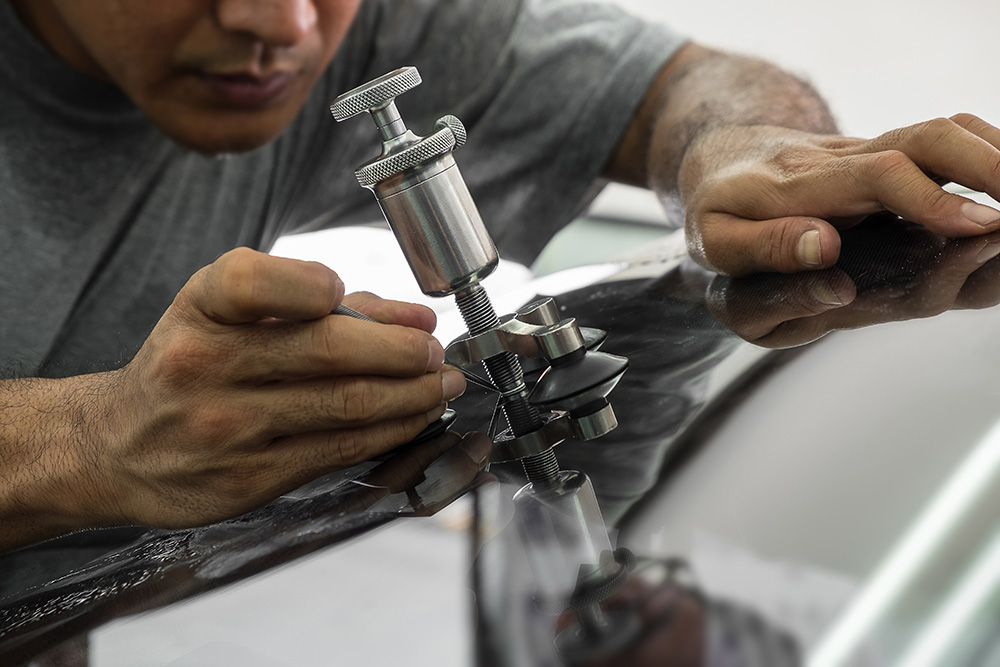 Some windshield damage can be repaired. Stone chips and smaller cracks can have resin injected. This seals the opening and prevents it from spreading. Some package policies with glass coverage include these repairs at no charge. Repairing saves significant money compared to windshield replacement. These repairs can often be completed in under an hour. We invite you to call us at 306-695-3575. We can discuss windshield repair and set up an appointment.
Mirrors, moon roofs, side or rear windows. All fall into the Auto Glass category. We can look after any and all Auto Glass requirements.